Product details
In fact, 98% of women have private parts itching and irritating, however, most people don't take it seriously.
The increase of secretion in the private parts and even unpleasant odors are the sign of Staphylococcus aureus or Candida infection. 
The latest research from WHO shows inferior underwear is the root of 80% of gynecological diseases! Wearing inferior underwear, not only makes the scent of the private parts, but It also causes a large amount of hard-to-volatile secretions that breed E. coli and more than 600 kinds of bacteria such as Salmonella and Staphylococcus aureus.
Honeycomb antibacterial internal file, authoritative detection of 99% inhibition rate.
100% cotton honeycomb antibacterial file Contains multiple antibacterial factors and silver ions Effectively inhibit the growth of bacteria in the ankle Remove odor, refuse itch, stay away from gynecological inflammation
The result of the authority test shows after 18 hours of bacterial testing and 20 times washing, its antibacterial properties remain at 99%! Escherichia coli, Staphylococcus aureus, Candida albicans remains few. The antibacterial effect is fully compliant with the world standard! 
Test results show the antibacterial properties of this antibacterial panty are resistant under repeated cleaning. Not only can it be effective against bacteria, but it can also suppress odors.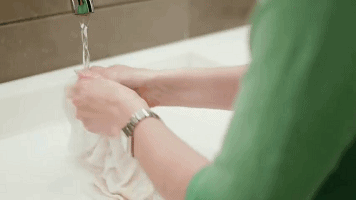 Excellent moisture absorption and breathability. Place the panties on the glass It can be seen that the upper cup quickly condenses the water vapor.
It feels very breathable and dry, not as hot and humid as before, leaving bacteria nowhere to breed.
High-tech solid color printing and dyeing technology, the color are still bright after repeated washing. After our 12-hour soak test, the color never fades.
As soft as skin, seamless 3D cut
Elastic spandex belt for waist and trousers The underwear is not deformed, and not tight.
3D stereo hip design, wrap hip perfectly,
Also lifting the hips~